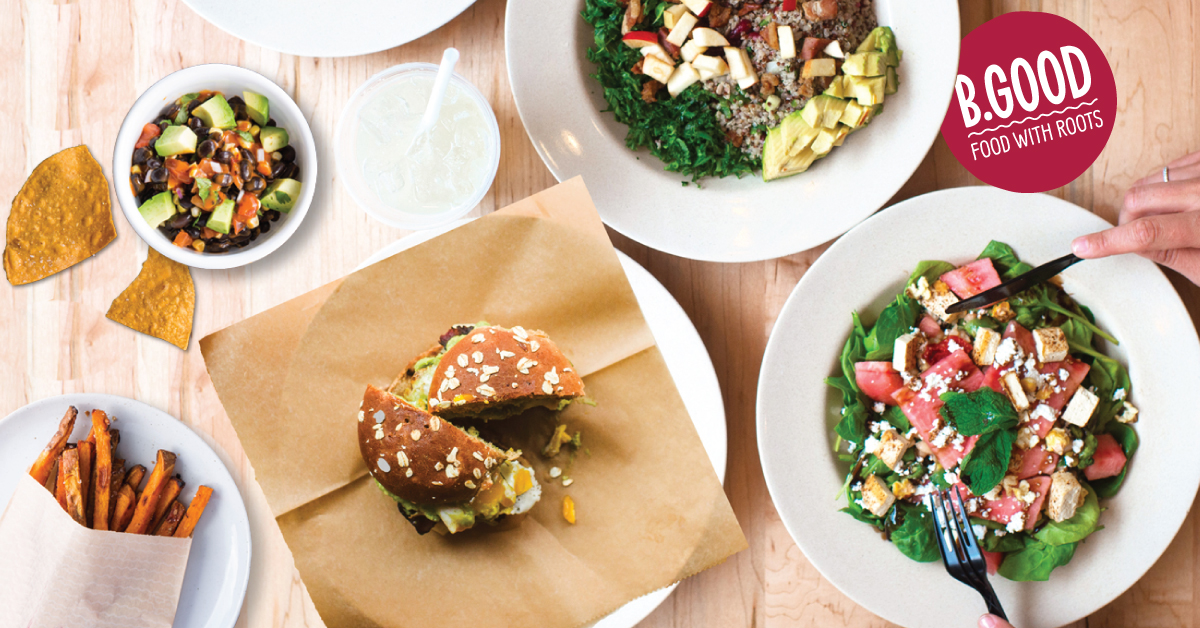 Press Release – updated: May 17, 2018 12:38 CDT
HOUSTON, May 17, 2018 – B.GOOD, an international fast-casual restaurant chain featuring locally sourced and health-focused menu items, will host a grand opening celebration on Saturday, May 19, to commemorate its first Texas franchise location.
The event will run from 11 a.m.—2 p.m. and will include a free burger, bowl, or salad to the first 100 guests. The grand opening will comprise entertainment for kids, a live DJ, giveaways, and contests.
"We are excited to bring a diverse menu and fresh and balanced foods to Texas," Spring franchise owner Juan Lecanda said. "So, we are celebrating a commitment to healthy choices with the community at our grand opening."
We are celebrating a commitment to healthy choices with the community at our grand opening.

Juan Lecanda

Spring franchise owner
Admission to the grand opening celebration is free and the first 100 guests will receive a free entrée. For more information about the event, please visit the restaurant's Facebook event page.
B.GOOD's first Texas franchise location brings a new, healthy spin on bowls, burgers, salads, and smoothies for both kids and adults to Spring. B.GOOD is proud to be inclusive of those with allergy and dietary restrictions, including vegan, gluten-free and nut-free restrictions.
About B.GOOD
Founded in 2003, B.GOOD is an innovative, fast casual, farm-to-table restaurant chain serving Food with Roots: sustainably-grown, fresh and wholesome food prepared by hand in-house. With 65 locations across the U.S., Canada, Switzerland, and Germany, B.GOOD serves a diverse and delicious menu including kale & grain bowls, salads, all-natural local burgers, sides of crisp veggies and oven-finished fries, smoothies and kids' meals. By sourcing as much as possible from local, independent farmers and being genuinely committed to social and environmental impact, B.GOOD maintains a unique connection to the communities the brand calls home.
CONTACT
Nancy Mora
Studio Brand
(713) 863-1141
nancy@studiobrandcollective.com
Source: B.GOOD