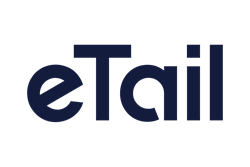 "Each of our honorees is at the cutting edge of e-commerce innovation, and truly exemplifies the distinction of 'Best in Class'."
NEW YORK, NY May 16, 2018
The organizers of eTail Canada (May 15th-17th, 2018), the conference dedicated to the North American e-commerce and omni-channel retail community, today announced the winners of the annual eTail Canada Best-In-Class Awards.
Presented on-site at eTail Canada 2018 and hosted by fashion entrepreneur and The Real Housewives of Toronto star Joan Kelley Walker, the Best-in Class Awards honor the Canadian and North American retailers that exemplify the spirit of retail marketing innovation. Nominations for the award were fielded from both traditional brick and mortar and digitally native retailers and their partners, and the winners were voted on and chosen by their industry peers.
The winners of the 2018 eTail Canada Best-In-Class awards are:
    Best E-mail Marketing Campaign
Winner: Fanxchange
Finalists: TOMS, Well.ca, Reitmans Canada LTD, The Home Depot
    Emerging Retailer:
Winner: Reitmans Canada Ltd
Finalists: Bad Boy Furniture, Gosselin Photo, Boutique Marie Claire, Groupe BMR
    Best Omni Channel Retailer
Winner: Browns Shoes
Finalists: Best Buy Canada, Primeau Velo, Browns Shoes, Baby Doppler, La Vie en Rose
    Website Redesign of the Year
Winner: Carnivore Club
Finalists: E.B. Horsman & Son, L'Oreal Canada, Birks, SAIL
    Retail Innovator of the Year
Winner: Best Buy Canada
Finalists: Gibbys Electronic Supermarket, Kanuk
"We're thrilled to honor such an exceptional group of companies for their contributions to the retail industry," said Krishna Patel, Program Director, eTail Canada. "Each of our honorees is at the cutting edge of e-commerce innovation, and truly exemplifies the distinction of 'Best in Class'."
Images from the event are available upon request. For more information on the Best-In-Class Awards and eTail Canada, please visit: https://etailcanada.wbresearch.com/etail-canada-awards    
###
About eTail
Launched in 1999, eTail is the longest running event series dedicated to the continued growth and evolution of the online and omni-channel retail industry. Produced by Worldwide Business Research (WBR), eTail is a worldwide series of events spanning North America, Europe and Asia. Unlike other conferences, we believe that what happens at eTail events shouldn't stay there, providing actionable best practices that our attendees can put into practice now and can share within their organizations. For more information, please visit https://etailwest.wbresearch.com/.
About WBR
WBR (Worldwide Business Research) is the world leader in B2B focused conference events. Founded in 1996, the company produces over 100 conferences yearly designed to offer the leaders of emerging and established companies across multiple industries with actionable insights, educational discussions, and networking opportunities to inform and transform how they do business now and in the future. The company also generates custom research to help companies educate the market on the latest developments and best practices. For more information, please visit https://www.wbresearch.com/ and follow us on Twitter @WBResearch.